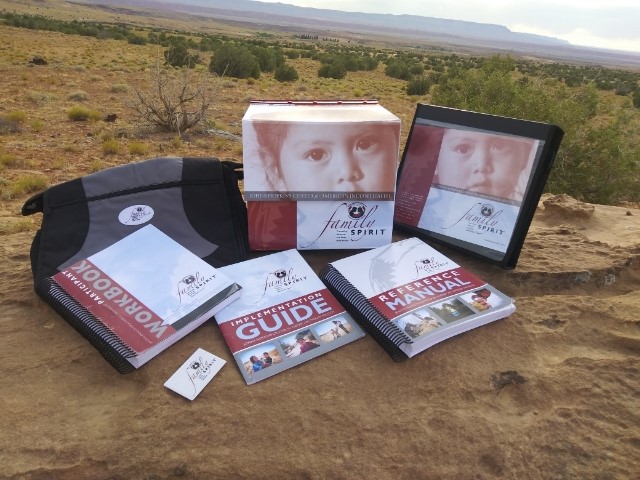 The Family Spirit Core Curriculum covers a wide range of maternal and child health topics, using strengths-based, culturally focused content. The lessons are designed to be taught one-on-one during home visits, but they can also be used in clinic and group settings. Lessons can be administered sequentially (according to a lesson schedule), or independently (individual lessons used as needed), depending on the program structure and family needs.
The Family Spirit Core Curriculum package includes:
63 Flip Chart Lessons; Lesson Plans; Implementation Guide; Reference Manual; and Participant Workbook.  The curriculum is currently available in hard copy form as well as on a digital platform.
Training is required to become a certified Family Spirit Health Educator or Supervisor using the Family Spirit home visiting model. Training occurs in three phases:
Pre-Training: virtual orientation to the Family Spirit Program and training process; discussion of program readiness and planning; independent completion of web-based curriculum knowledge tests.
Core Training: in-depth training on the Family Spirit model and curriculum content; both in-person (4 days) and virtual (32 hours total, over 8 days) trainings are available.
Post-Training and Implementation Support: monthly implementation planning and support meetings for 6 months after the conclusion of the core, followed by quarterly check-in meetings to discuss technical assistance needs and share program updates.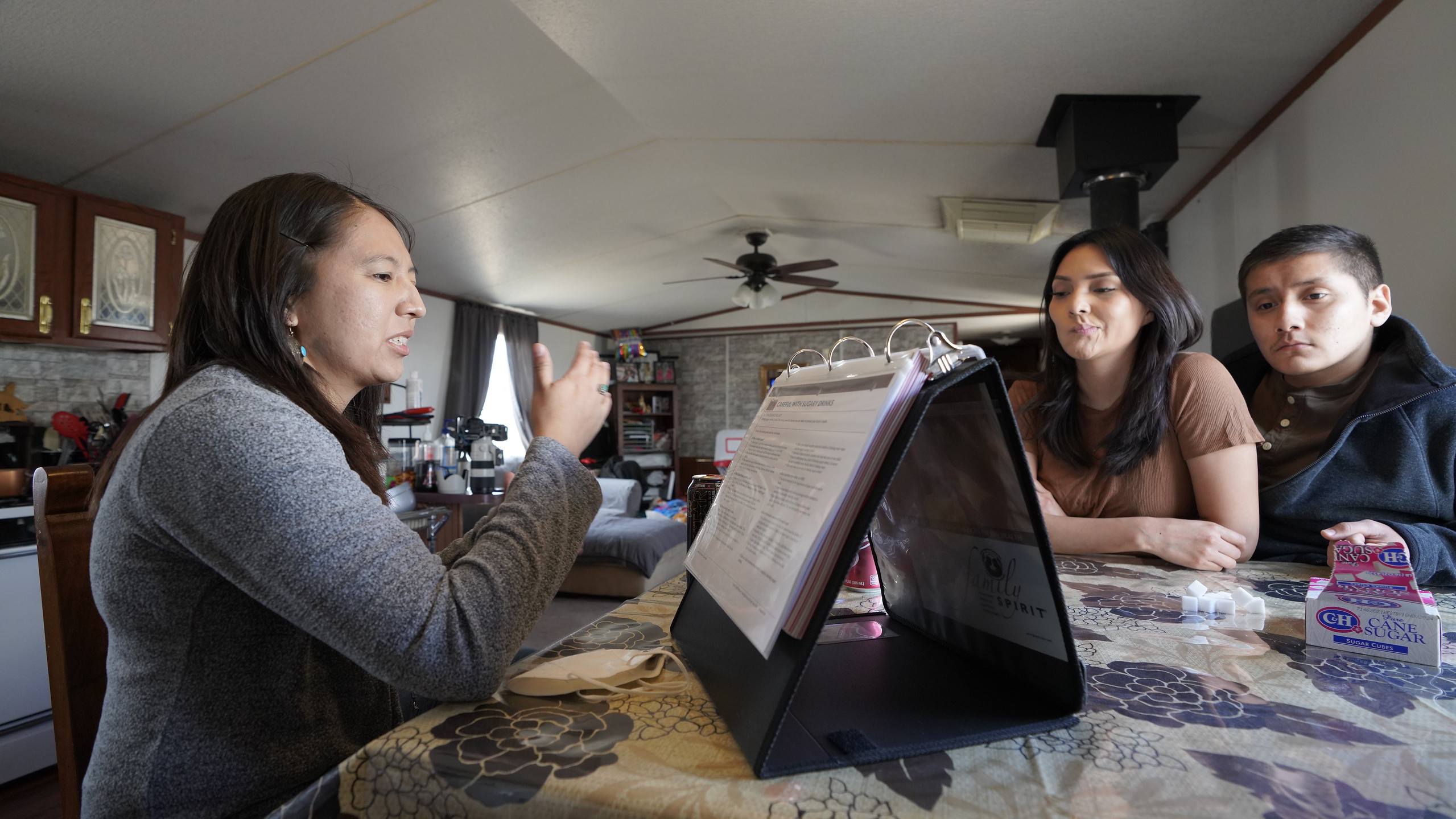 The Family Spirit Core Curriculum consists of broad maternal and child health content taught from pregnancy to age 3. In response to community requests and emerging needs, new curriculum modules have been developed to supplement the Core Curriculum:
Family Spirit Nurture is a brief module proven to promote healthy infant feeding and growth. Learn more about how to use Family Spirit Nurture at fsnmessages.org.
Family Spirit Thrive is a 20-lesson supplement to the core curriculum that includes content for families with children ages 3-5. Family Spirit Thrive is in a pilot testing phase and is expected to be available in 2024.
Family Spirit Strengths is a module designed to support maternal mental health and address substance misuse. Family Spirit Strengths is currently being tested through a research study and is expected to be available in 2025.
An additional upcoming new module called +Language is Medicine focuses on supporting early childhood language development.
All Family Spirit modules incorporate the core elements of the Family Spirit Program and weave cultural teachings and strengths into all content.